Income statements and balance sheets follow for Snap-OnIncorporated. Refer to these financial statements to answer thefollowing questions.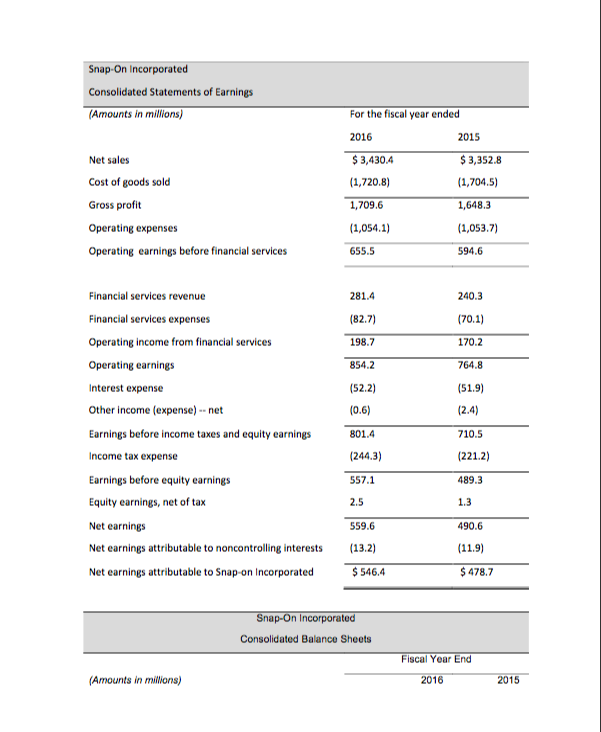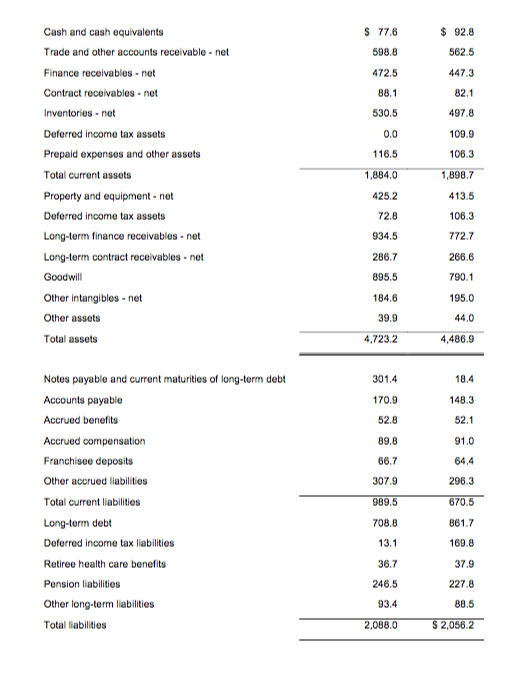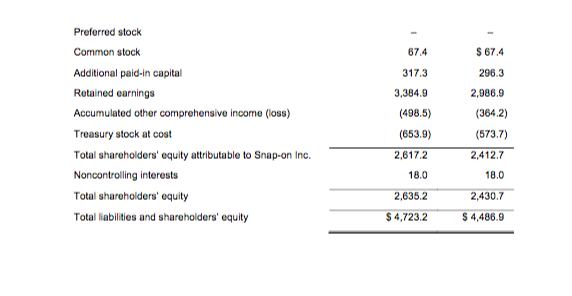 a. Compute net operating profit after tax (NOPAT) for 2016 and2015. Assume that combined federal and state statutory tax rate is37% for both fiscal years.
b. Compute net operating assets (NOA) for 2016 and 2015.
c. Compute return on net operating assets (RNOA) for 2016 and2015. Comment on the year-over-year change. Net operating assetsare $3,011.7 million in 2014.
d. Disaggregate RNOA into profitability and asset turnovercomponents (NOPM and NOAT, respectively). Remember to include bothnet sales and financial services revenue in total revenue. Whatexplains the year-over-year change in RNOA?
Expert Answer
---
. . .